The Vital Role of Data Science in Bringing about Transformation in Global Industries
The field of data science is one that has seen a lot of growth in the past few years. Data scientists are responsible for analyzing large amounts of data to find patterns and insights that can be used to improve business operations. They use a variety of different tools and techniques to do this, including machine learning, artificial intelligence, and predictive analytics. There are a lot of potentials for data science to play an important role in improving business outcomes, so it's essential that anyone interested in pursuing this career understands what skills and knowledge they need. This study explains What is data science, exactly? And what does its future hold?
Data science is an exploding field, and as such, there are many skills needed to be successful in it. One of the most important is the ability to think critically and solve problems. This involves being able to gather data, analyze it, and form conclusions. A data scientist also needs strong math skills and the ability to work with code. They must be comfortable working with large amounts of data, and be able to find trends and patterns. Finally, a data scientist must be able to communicate their findings effectively both orally and in writing.
Representative image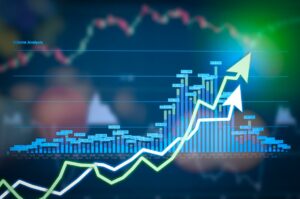 Data science tools: R, Python, MATLAB, and SAS.
Data science tools are important for data scientists to have in order to complete their work. Some of the most popular data science tools are RStudio and Python. While these are not the only tools that data scientists use, they are two of the most popular. RStudio is a programming language used for statistical computing and graphics. Python is a widely used high-level interpreted language that is known for its ease of use and readability.
Here's the Top List of Data Science Companies Transforming Businesses in 2022
ScienceSoft: ScienceSoft depends on a trusted partner of IBM, Microsoft, Magento, ServiceNow, and Oracle.
SPEC India: SPEC INDIA is a boutique ISO 9001:2015, ISO/IEC 27001:2013 software solutions and services company based in Ahmedabad.
Serokell: Serokell is a custom software engineering company.
Splunk: It is an American software company based in San Francisco. This company is dealing with monitor and secure, points of failure and unpredictability, data across an expanded attack surface.
Tata Consultancy Services: Tata Consultancy Services (TCS) is an Indian multinational information technology (IT) services and consulting company headquartered in Mumbai, Maharashtra, India with its largest campus located in Chennai, Tamil Nadu, India.
Tech Mahindra: Tech Mahindra is a multinational technology-based company that provides IT and business process outsourcing services.
ThirdEye Data Analytics: ThirdEye Data leverages artificial intelligence and big data technologies to build AI applications for enterprises worldwide.
Talend: Talend is a leader in data integration and data integrity to manage the health of corporate information.
Techrefic Technologies: It provides information and technology services using technologies such as machine learning, artificial intelligence, cloud, big data, data science, robotic process automation, industrial process automation, and the internet of things.
Treselle Systems: Treselle is a technology services and product development company that aims to work with clients across industries to help build new software applications, integrate disparate technologies, and execute IT solutions in the areas of big data, analytics, cloud computing, and enterprise application integrations.
future of data science:
As data becomes more and more ubiquitous, the need for professionals who can help make sense of it all will continue to grow. Data science is a relatively new field that has already begun to transform the way businesses operate and the way we understand the world around us.